Steven Sinofsky, President, Windows and Windows Live division revealed how they managed Metro style and traditional desktop for Windows 8.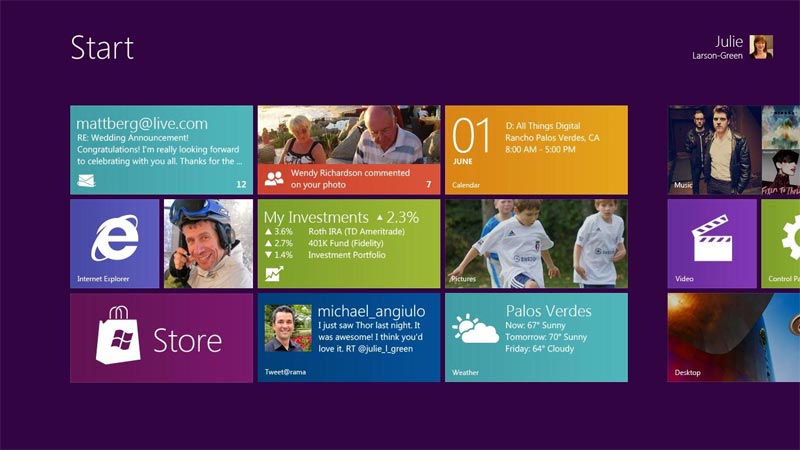 Windows 8 brings together all the power and flexibility you have in your PC today with the ability to immerse you in a Metro style experience that is fast and fluid, immersive, beautiful, and app-centric.
According to Boss, choosing just one UI was impossible for Microsoft; therefore they needed a balancing act to evolved exiting desktop user interface along with new Metro style. His blog post reads, "Having both of user interfaces together harmoniously is an important part of Windows 8."
One of the reasons for having both user interfaces is that Microsoft doesn't want to breakdown legacy of thousands of existing applications; So Windows 8 will also continue existing hardware and software ecosystems.
"Our design goal was clear: no compromises. If you want to, you can seamlessly switch between Metro style apps and the improved Windows desktop. Existing apps, devices, and tools all remain and are improved in Windows 8; On the other hand, if you prefer to immerse yourself in only Metro style apps (and platform) and the new user experience, you can do that as well!" Sinofsky added.
This is just the beginning. There's so much more to talk about as we will head to BUILD Conference in Anaheim, California in mid-September.
Source & Image credit: Microsoft