There is no secret that Windows 8 will be released later this year, but now rumor has it that Microsoft is on track to release Windows 8 PC and Tablets by October.
In a recent blog post, Bloomberg has claimed that Microsoft will finish work on Windows 8 this summer, "setting the stage for personal computers and tablets with the operating system to go on sale around October, according to people with knowledge of the schedule.
However Microsoft is playing its cards close and hasn't confirmed yet. But the timing could be similar to Windows 7 release time frame, so people who are looking to buy new PCs must wait for upcoming holidays.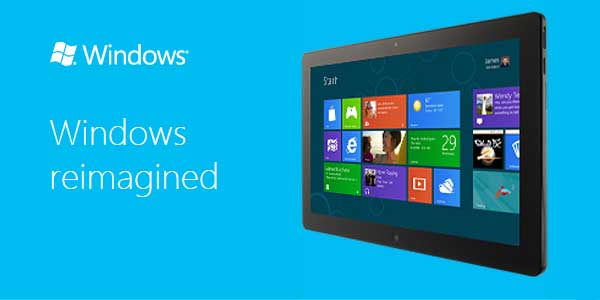 Bloomberg has also reported that Microsoft will host an event in early April for industry partners. And the company will reveal details about the Windows 8's launch along with Microsoft's marketing plans.
Windows 8 comes with number of new features like a new user interface named Metro, replaced Start Menu in favor of new Start Screen, Revamped Windows Explorer with Ribbon UI, Native support for USB 3.0, Internet Explorer 10, Windows Live ID integration, new recovery functions – Refresh & Reset and so on.
3 weeks ago, Windows 8 Consumer Preview was release, designed to run on both tablets and computer, and hit more than 1 million downloads in its first day.