As we are heading closer to the Windows 8 Consumer Preview, Microsoft is unveiling more and more information about Windows 8. Today Microsoft has detailed new Windows 8 on ARM in Building Windows 8 blog post entry and this blog spot covers notable spots from it.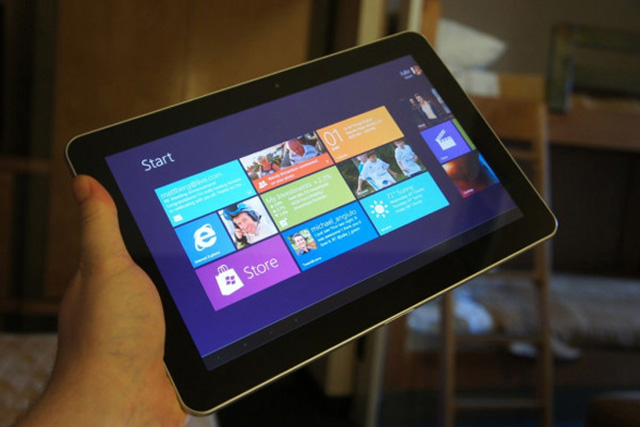 What is ARM/Windows on ARM?
Windows on ARM or WOA is a new member of the Windows family, based on the groundwork of Windows. It has a very high degree of commonality and very significant shared code with Windows 8, and will be developed for, sold, and supported as part of Windows ecosystem.
An ARM processor/chip is a 32-bit reduced instruction set computer (RISC) and can be found in consumer electronic devices with smaller form-factors such as mobile phones, calculators and PDAs. ARM chips are light and suitable for low power applications which make them dominant in embedded mobile devices.
Microsoft says, you will have same out of the box experience on WOA that Windows 8 has on x86/64. All key features and capabilities of Windows 8, from the new Start screen, Metro style apps, Internet Explorer and even Windows desktop mode including IE10 for desktop and Windows Explorer and most other intrinsic Windows desktop features.
"You will sign on the same way. You will start and launch apps the same way," Scott Seiber, Principal Program Manager, Windows Planning and PC Ecosystem Team.
Moreover, Windows Store and Windows Update will have all sort of stuff including software, metro style apps and device drivers.
Windows on ARM is a joint effort involving Microsoft, ARM licensees, PC makers, and developers of components and peripherals and still under development.
Microsoft will be releasing the next milestone of Windows 8 on x86/64, known as Windows Consumer Preview in a closed, invitation-only program. At the same time, Microsoft and ARM partners will be making available a limited number of test devices to developers in upcoming Mobile World Congress event.
As Windows Consumer Preview is approaching quickly, keep your eyes on the ball for additional updates.