Internet Explorer 9 RC continues to improve performance for real world customer scenarios and over 2000 changes have been made to improve browser performance since IE 9 beta release. Now Internet Explorer 9 RC is available for everyone and you may like test drive the same. Today I am sharing some of the first hand experience with new IE9 RC. So let's get going.
Complete control over Toolbars
Internet Explorer 9 RC allows you to enable the menu bar permanently with just few clicks and also gives full control over toolbars. Additionally you can show tabs on separate a row instead of next to One Box.

New Paste and Navigate feature
IE9 has got a new Paste and Navigate feature on the page context menu that gives ability to search copied text. If the copied text is an URL, you can navigate straight address. It is also available as a shortcut key Ctrl+Shift+L.
Improved Pinned Sites
Pinned Sites gives ability to access favourite websites from Windows 7 Taskbar. But now you can pin multiple home pages in a single pinned sites and open several web pages simultaneously. Additionally you can pin websites with InPrivate enabled session now that allows to launch pinned site in InPrivate session initially.
Tracking Protection
Usually websites track users activity as they browse the web. Tracking Protection is an opt-in mechanism within the browser to have more control over what websites tracking ability to help keep your information private and secure.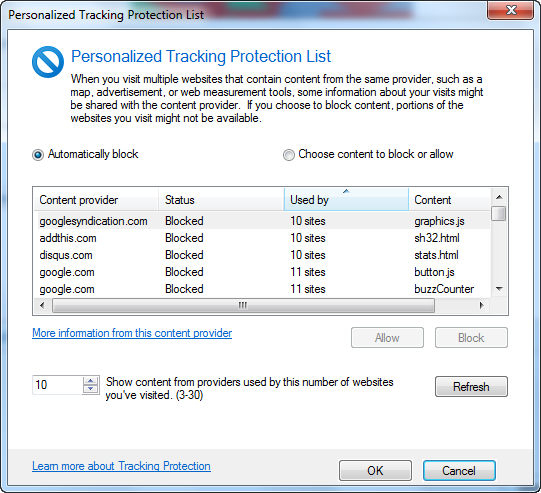 ActiveX Filtering
ActiveX is a technology that allows web developers to create interactive content on their sites, but it can also pose a security risk. Internet Explorer 9 RC allows you to block ActiveX controls for all sites, and then turn them back on for only the sites that you trust.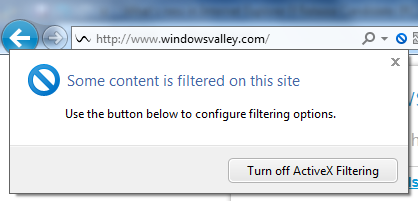 Geolocation API
Internet Explorer 9 supports Geolocation API that enables a web application or webpage to access the current geographical location then tailor the user experience according to location.
Microsoft has increased the number of supported languages from 33 at Beta to 40 at RC. You can download Internet Explorer 9 RC from here. Apart from all these changes, you can check official IE9 RC changes that have been made to Internet Explorer 9 since the Internet Explorer 9 Beta release.