Do you guys know what's just around the corner?
Visual Studio 2012 and .NET 4.5!
Yes! After announcing Windows 8 availability dates, Microsoft announced the availability of its next-generation developer suite on Wednesday, and said that Visual Studio 2010 and .NET Framework 4.5 will come out on September 12.
Microsoft is positioning Visual Studio 2012 as tool for reimagined Windows platform, packed with new and enhanced features.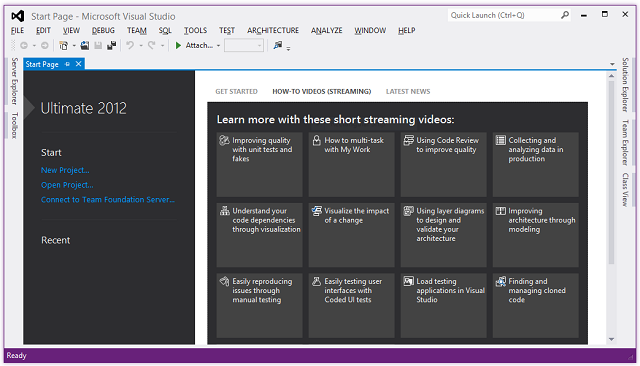 To celebrate the moment, a virtual launch event is to be held on September 12th; though the event details have yet to be revealed.
But developers, you don't need to wait so long! The final build of Visual Studio 2012 and .NET 4.5 will be made available through MSDN subscriptions with one year free developer account for Windows Store.
Additionally Windows Server teams also announced that Windows Server 2012 have been released to manufacturing and will appear on September 4 through various paid subscriptions and channels.
So next couple of months, will be crucial for Microsoft as they have lined up a wide range of their reimagined products.