Microsoft has just made another big announcement that they will also release code-named "Visual Studio 11" Beta and .Net Framework 4.5 Beta on February 29, 2012.
Visual Studio 11 is the newer version of Microsoft's flagship development environment simplifies common workflows, reduces user interface complexities and streamlines application lifecycle management, improving collaboration for developers and teams.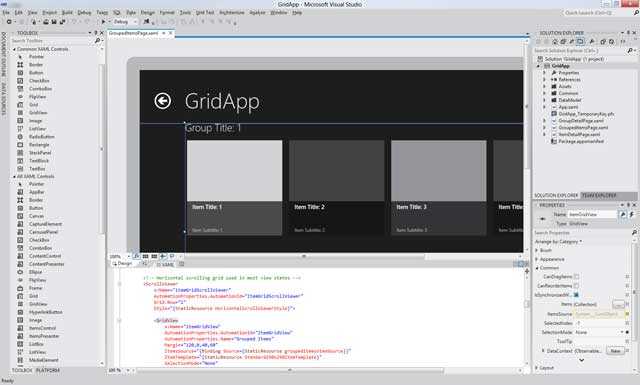 Since developers love to use keyboard shortcuts instead of toolbars, therefore the numbers of default commands have been removed from toolbars to free up workspace. It also removes the use of color within tools except in cases where color is used for notification or status change purposes. It can be simply referred as "Metro-look."
Besides, new workflow hubs combine common tasks into one simplified and using new preview tabs, developers can view the contents of documents, which get reused as the developer works.
Undoubtedly "Visual Studio 11" Beta includes support for Windows 8 and Web development, which are supported by Visual Studio Express for Windows 8 and "Visual Studio 11" Express for Web, respectively.
In addition to Beta, Microsoft will also release .Net Framework 4.5 and Team Foundation Server Express. While the company had already announced Windows 8 Consumer Preview. On the whole, the upcoming Wednesday will be bigger than ever for both developers and IT professionals.
Courtesy: Microsoft Press