Over the past few days, I have been getting emails asking how to run Turbo C++ 3.0 in Windows Vista and 7. Because since the removal of NTVDM in Windows Vista, Microsoft Windows doens't support full screen mode for DOS programs, because it has some compatibility glitches with Windows Aero UI.
Turbo C++ was a C++ compiler and integrated development environment and computer language originally from Borland. Now Turbo C++ is succeeded by C++ Builder.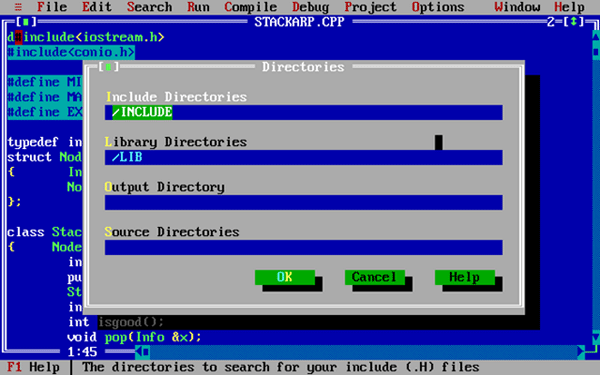 Turbo C++ aka TC++ has no issues with Windows Vista and 7 and it runs fine but it is panic to work in small window. I searched on internet and found some emulated Turbo C++ IDE for Windows 7 solutions, but those were not worthy enough.
Finally I got a custom built Turbo C++ installer that composed of DOSBox and original setup package. I tried myself and found that it works full screen mode on both 32-bit and 64-bit versions of Windows Vista/7.
You can get Turbo C++ for Windows Vista and 7 from links given below:
[download]
Turbo C++ for Windows Vista and 7 (32-bit & 64-bit)
[/download]
If you want to build your own, visit the developer site for the GUIDE.