Last week Mozilla Corp released Firefox 20 for Windows, Mac and Linux. The first noticeable new feature in this release is New Download Panel that replaces the previous download manager. The Download Panel appears as an icon next to the address bar and shows detailed information of current downloads.
The second improvement is Per-Window Private Mode that allows user to open individual windows or links directly in Private Mode (in separate process similar to Internet Explorer).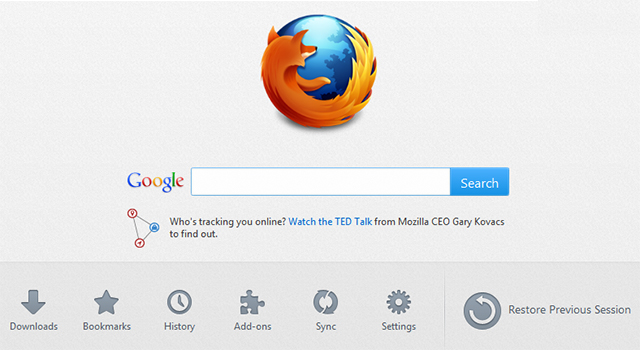 In addition, Canvas elements now supports to export its content as image data blob, which can bring benefits in the call memory. With few small repairs, the browser also starts faster, and developers can look forward to improvements in the debugger.
Here's the full list of changes in Firefox 20.0.1
FIXED in 20.0.1: Windows-only update to handle issues around handling UNC paths
Per-window Private Browsing as mentioned in "Update 47" here
New download experience
Ability to close hanging plugins, without the browser hanging
Continued performance improvements around common browser tasks (page loads, downloads, shutdown, etc.)
Continued implementation of draft ECMAScript 6 – clear() and Math.imul
New JavaScript Profiler tool
getUserMedia implemented for web access to the user's camera and microphone (with user permission)
<canvas> now supports blend modes
Various <audio> and <video> improvements
FIXED: Details button on Crash Reporter
FIXED: Unity plugin doesn't display in HiDPI mode
FIXED: Security fixes
The release is marked as "recommended" and should be updated so as soon as possible. To do this click on Firefox >> Help >> About Firefox >> Check for updates or you can download from the link given below:
[download]
Firefox 20 for Windows
All other platforms and languages
[/download]