Today Microsoft has officially announced that the final version of Internet Explorer 9 will be released on Monday, March 14. A year ago, on the same date the first Platform Preview of IE9 was debut.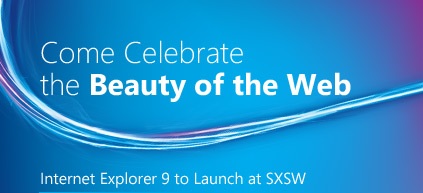 Ryan Gavin, Sr Director, Internet Explorer Business and Marketing said-

On Monday March 14th we will celebrate the developers and designers who are making a more beautiful web for all of us. We will release the final version of Internet Explorer 9 for download beginning at 9 p.m. Pacific.
As Microsoft has already mentioned that there is the only one RC release before final release and any previous pre-release (Beta or RC) will be upgraded to final version automatically. So countdown has begun and IE9 final is just 4 days away. Stay tuned and be ready to experience the beauty of the web.