When IE 9 Beta was released, we covered a step by step guide to implement Jumplist (Tasks and Custom categories) in website for Internet Explorer 9 and that was the developer way; some of my folks may have troubled to get this done. But now things have got much easier for everyone.
Microsoft has introduced a new website PinMyWebsite.com that lets you create pinned website experience whether you are web developer or not.
The website takes you to a simple step by step wizard to fill site's details and generates Javascript code for your site.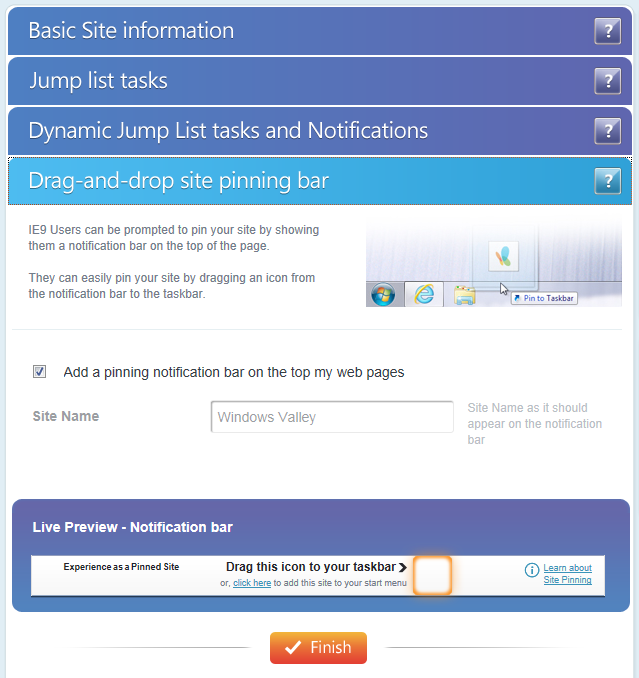 At the end of wizard, you can either place code right before the closing body tag on your site home page or download the script file to host on your own servers.

That's all! Now pin your website to Windows 7 taskbar pinned site experience with IE9. So tryout PinMyWebsite.com today.