With the advent of Visual Studio, we are pleased to release our second Windows 7 themepack called "Visual Studio 2010". This themepack contains four high-resolution simple and stylish wallpapers and using Windows 7 default sound scheme and violet color appearance.
All wallpapers have different color and texture of Visual Studio 2010 IDE with logo and famous tag lines like /* LIFE RUNS ON CODE */ and release date. The wallpapers are set to change every 30 minutes and you can also change slideshow interval, theme's color, and sounds individually.
Today Microsoft is releasing Visual Studio 2010 and .NET Framework 4.0 worldwide and you can be the part of action, by joining the LIVE Webcast of the Microsoft Visual Studio 2010 Launch Conference and Expo, held at the Bellagio Resort in Las Vegas, Nev. Additionally watch industry's leading expertise, when they will be demonstrating the exciting new features in Visual Studio 2010.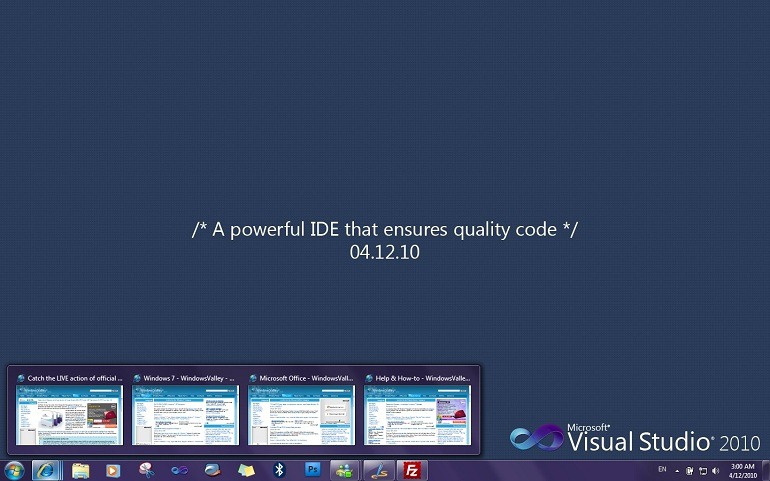 To download a theme, click the Download button, and then click Open. The theme is applied to your Windows 7 desktop automatically and added to Personalization in Control Panel. We hope you will enjoy this new sensation of Windows 7 personalization and Visual Studio 2010 as well.