Right to the heels of the Windows 8 SKUs announcement, today Microsoft has unveiled new titles of Server products at Microsoft Management Summit, Las Vegas.
Corporate Vice President Brad Anderson provided a preview to nearly 5,000 IT professionals how Microsoft's private cloud will become even more powerful with Windows Server "8" and announced that the operating system will be officially be named Window Server 2012.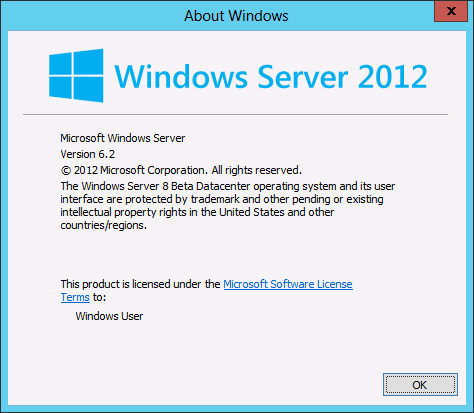 The new "cloud-optimized OS" is due out along with its client version called Windows 8 later this year.
"Nothing ever has been this ambitious," he said, adding that "it's the most amazing release of Windows Server that we've ever done."
In addition, his keynote speech also highlighted how customers around the world are already using Microsoft System Center 2012, available today for evaluation and purchase, to create private clouds. It also works with Windows Server 2008 R2 family.
In late February, Microsoft released a beta version of Windows Server 2012 aka Windows Server 8 Beta. It is still available and can be downloaded by signing in the MSDN Evaluation Center with your Windows Live ID.
Courtesy: Microsoft News Center